1. What is dry needling?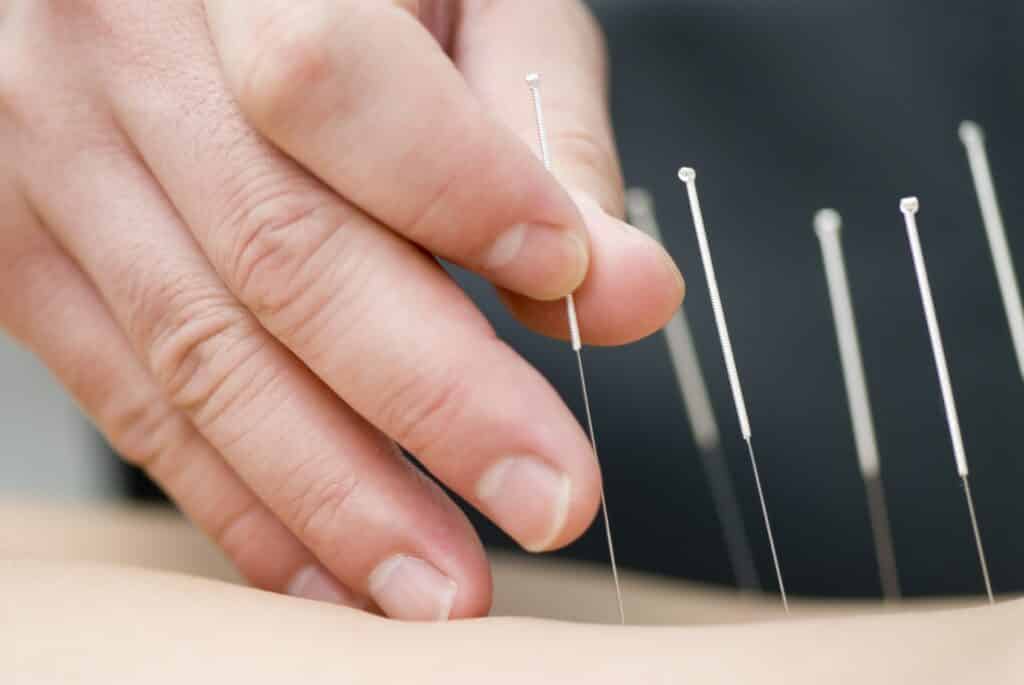 Dry needling is a process whereby a fine needle is inserted into a trigger point which is a specific area to help release the muscle tissue. Dry needling is a similar process to acupuncture, but is a completely different philosophy. It simply works on the trigger point as opposed to the meridian points.
The benefits of dry needling include muscle tissue release, pain relief and/or pain management.
2. What are the benefits of dry needling with massage?
It works well in conjunction with a Sports Massage to help aid in tissue healing from sporting/ other injuries. Dry needling is especially beneficial if there is pain. It also helps to reduce the tightness or knots caused by body imbalance or overworked muscles.
Dry needling is best used in conjunction with remedial massage techniques due to the benefits of palpation in pinpointing the areas of concern.
3. Does dry needling help lower back pain?
Yes, it does!
Lower back pain has been a huge burden in our society with a 23% prevalence worldwide.
YES! Current research suggests that dry needling is an effective treatment for lower back pain.
4. Taka Nakamura is trained in dry needling!
Taka Nakamura has undergone an intensive course and has completed his training in dry needling which includes an online and practical component of Regional Anatomy, Orthopaedic Testing, Trigger Point Location, Common Conditions, Application and Case Studies of Dry Needling.
5. How is dry needling incorporated within the sports massage?
Generally, your main area of concern is discussed with assessment and a proposed treatment plan.
Sports remedial massage may use palpation followed by dry needling or visa versa. The needles are left in place for several minutes while a completely separate area of the body is massaged.
Several needles may be placed in a particular region/ muscle to help aid the release, or healing of tissue and/or reduce pain.
6. How do I book in for dry needling?
You may book in via our online Cliniko system under 'Sports Remedial + Dry Needling' OR you can request that needles are included upon discussion with Taka.